motorcycle sensor throttle body position sensor map sensor
Product Details:
Type: Electronic throttle body apply to Honda Wave110
Part Number: 16060-GFZ-003 (for your reference)
Place Of Origin: China (mainland)
1, 100% High Performance Test
All of our products have to pass strict inspection before they go out factry.
2, Service tenet: Quality first, service upmost.
Advantages
1, If there is any quality problem, we will supply the same quantity goods with free charge to you(when you receive the goods)
2, Good raw material and advanced technology ensures high quality.
3, Our aim is famous products, high quality, reasonable price and best service.
4, Small orders can acceptable.
5, Various types and different motorcycle models can satisfactions.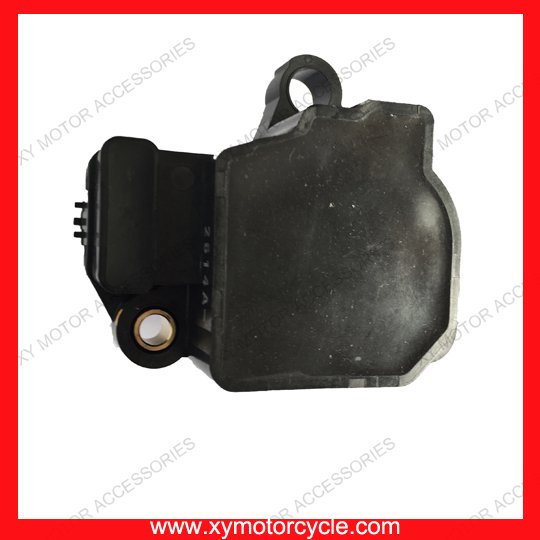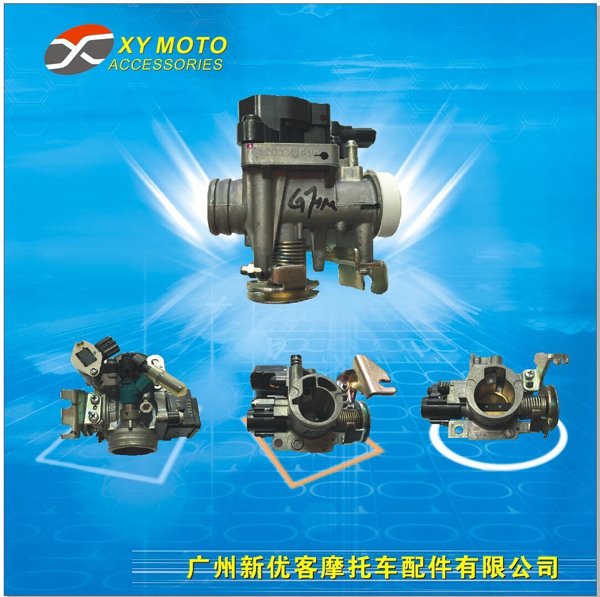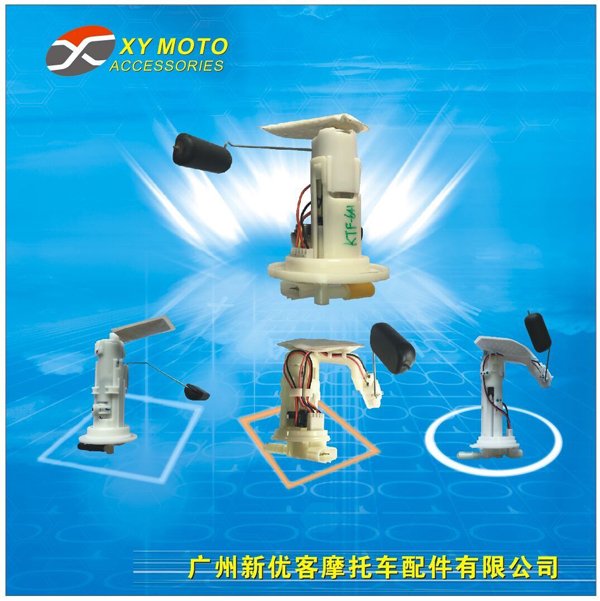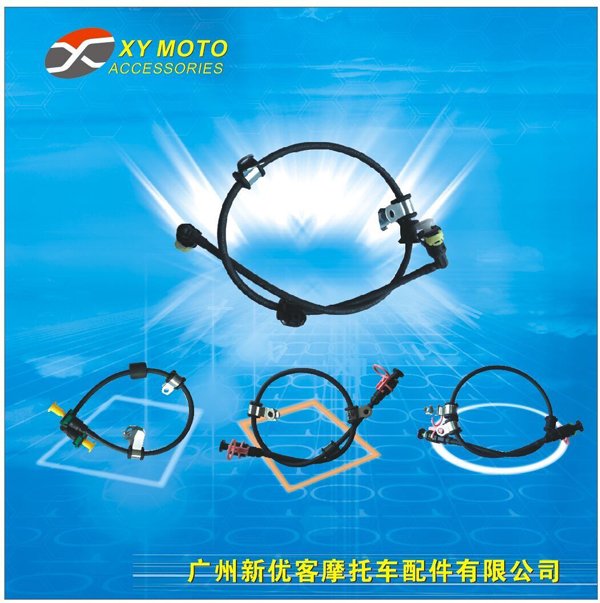 Part Number
Item Name
16400-GFM-890
Throttle Body
SCR110
16400-GFM-902-M1
electronic throttle body
Lead110
16400-GFM-K02-M1
individual throttle body
NHX110
16400-2G1-A00
honda throttle body
Spacy110
16400-KYJ-902
universal throttle body
CBR250
16400-KTY-H52
throttle body assy
CBR125
16400-KPH-000
motorcycle throttle body
16400-2J0-A00-M1
proton throttle body
16400-KPN-A71-M1
motorbike throttle body
16400-K48-A01-M1
scooter throttle body
Packing:
Blank Packing or Neutral Packing
We are in a position to accept orders against customers samples specifying design, specifications and packaging requirements.
Shipping:
Within 30-45 days after deposit received.

Guangzhou XY Motor Accessories Business Department
It is the leading exporter of spare parts for motorcycles and scooters. All motorcycle spare parts and accessories sold by Guangzhou XY Motor Accessories Business Department is either original or OEM. We are getting stronger with its broad products and professional knowledge, level of competitive pricing, reliability, and timely compliance organization to meet the needs of customers.
Guangzhou XY Motor Accessories Business Department puts greater emphasis on linking and train qualified personnel to enable it to continue fulfilling its commitments to its customers, suppliers and the financial sector. Thanks to the organization, commitment, discipline, honesty and tenacity of the working group. Our sales volume grows year after year becoming the first option for customer nationwide tabs with the Business Vision.
Guangzhou XY Motor Accessories Business Department
| | | |
| --- | --- | --- |
| No. | Part No. | ITEM NAME |
| 1 | 16400-GFM-890 | Throttle Body |
| 2 | 16450-GFM-901-M1 | Fuel Injector |
| 3 | 16800-GFM-901 | Fuel Pump |
| 4 | 16800-GGC-901 | Fuel Pump |
| 5 | 17528-GFM-891 | Fuel Feed Hose |
| 6 | 17528-GGC-900 | Fuel Feed Hose |
| 7 | 17528-KZL-931 | Fuel Feed Hose |
| 8 | 17560-GGC-900 | Injector Joint |
| 9 | 17560-GFM-900 | Injector Joint |
| 10 | 38770-GFM-902 | ECU |
| 11 | 38770-GGC-902 | ECU |
| 12 | 38770-KZL-C02 | ECU |
| 13 | 31200-GCC-000 | Starter Motor |
| 14 | 37870-KTF-640 | Water Temp Sensor |

Guangzhou XY Motor Accessories Business Department. Our tenet is "quality first, credit standing paramountcy, price in reason, delivery in time". Welcome to cooperate and develop with us!
We have much experience in exported motorcycle parts. Honesty, Respect, Equity, Territories, Served Entire China covers, serving major cities, secondary and populations where the potential exits. With regard to external markets, today customers from different countries and areas like Japan, Russia, Africa, Middle East and others according to custom of motorcycle use and the size of each market served.
How to placing an order with us?
1, Inquiry-confirm Part Number-professional quotation
2, Confirm the Price, Delivery time, Terms of Payment, Packing and Shipping, Validity period etc.
3, Our sales send the Purchase Confirmation with XY Motor seal.
4, Customer makes the payment for deposit.
5, Will inform client that we have got the payment, arrange the production & inform the estimated time.
6, End Production-You can inspect products.
7, Customer makes payment for balance and We Ship the goods.
8, Finish after you receive the goods and satisfy with them.
9, Feedback: Build up long-term cooperation relationshi