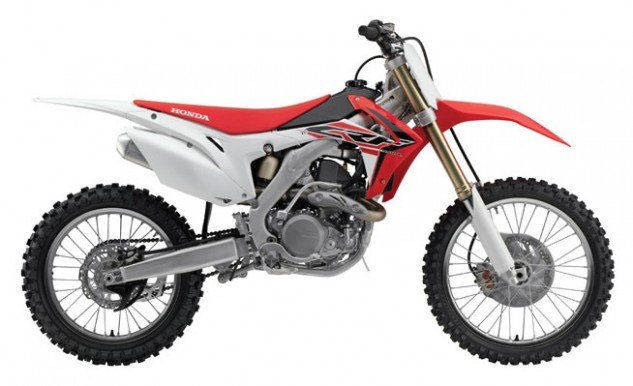 Honda released the details of its 2015 Honda CRF450R. We're happy to report that the 2015 model boasts updates to make it even more competitive in what is a brutally intense category.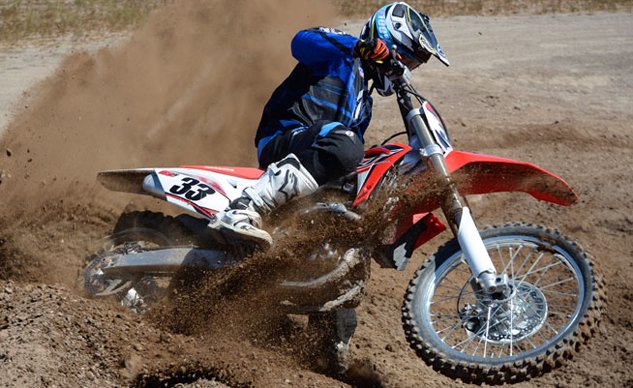 Of the key changes made to the CRF450R, many of them center on its 449cc, liquid-cooled, Unicam (SOHC), four-valve, four-stroke Single. The goal for 2015 was to give the 450 livelier midrange and top-end performance without hurting its low-end grunt. The CRF450R's engineers tackled this mission by designing a new cylinder head that retains the same combustion chamber shape and same size titanium intake and steel exhaust valves as before, but its exhaust port has been revised.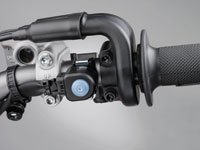 The CRF450R's Engine Mode Select Button offers the rider access to three different ECU settings at the push of a thumb. The stock mode, which we preferred, is Mode 1. Mode 2 is less aggressive, and Mode 3 is more aggressive. A blinking blue light in the button face makes it easy to tell which mode is activated.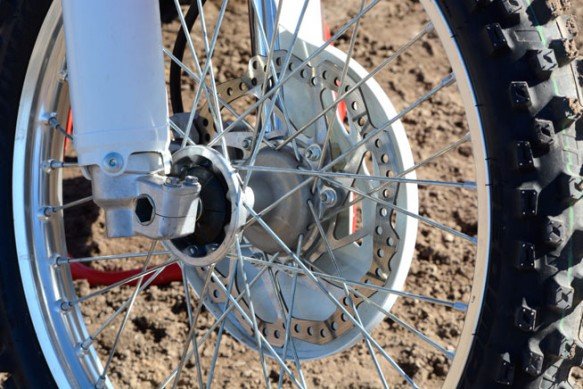 A 20mm larger, 260mm brake rotor has been fitted to the 2015 Honda CRF450R. It is powerful yet linear, although not as big of an improvement as we expected.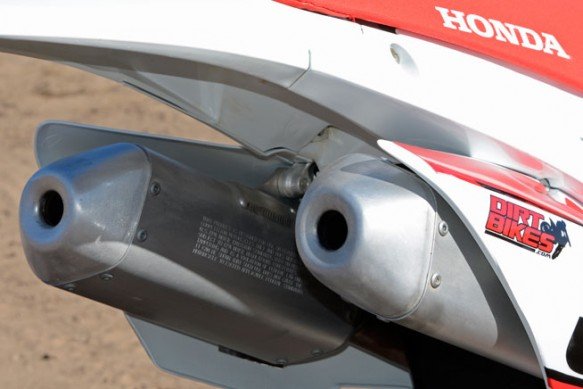 Larger exhaust tracts in the CRF450R's twin mufflers are intended to allow the engine to breathe easier, increasing mid-range and top-end performance.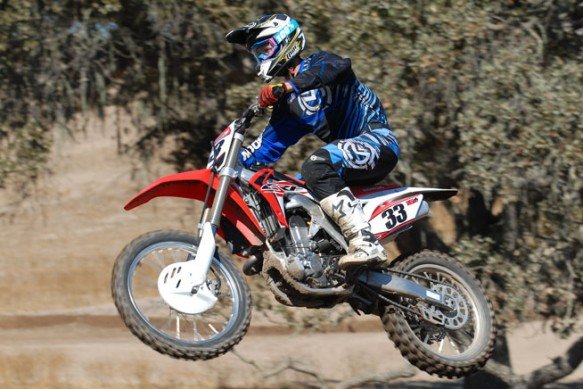 Our overall impression, though, is that Honda has done an excellent job with the 2015 CRF450R, and we expect it to be a serious contender for best-in-class honors. Its approach is a little less aggressive and a little more polished than some of its competition, and it is clearly a machine capable of keeping pros happy while helping less experienced riders transition to that next skill level. The Engine Mode Select button alone goes a long toward accomplishing that, and the new KYB PSF fork is extremely impressive.
You can expect to be seeing red at your local motocross track this season.