| | |
| --- | --- |
| | Air Filter |
| Item No. | 17210-GFM-891 |
| Model | NHX110,SCR110 |
| | Genuine part |
| Displacement | 110cc |
| Price | negotiable |
| Size | Normal Standard |
| Quality guarantee : | 12 months (Testing before delivery ) |
| MOQ | 20 Pieces |
| FOB Port | HUANGPU,GUANGZHOU |
| Delivery | Within 30-45 days after deposit received |
| Packing | |
| Payment Term | T/T  |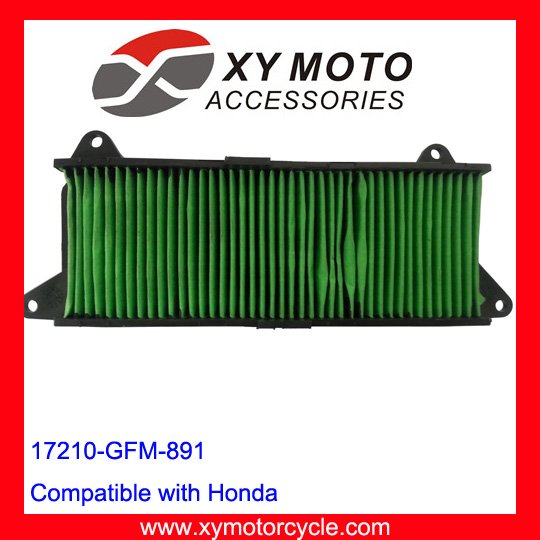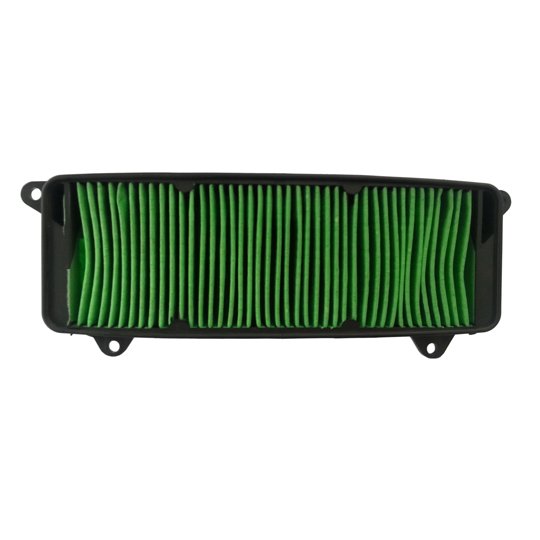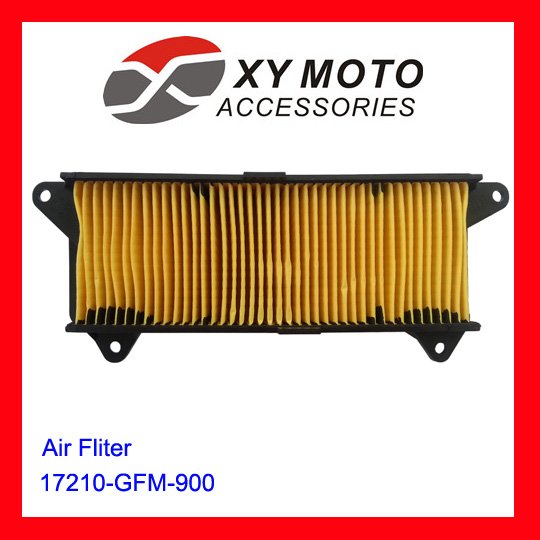 | | |
| --- | --- |
| Part No. | Item Name |
| 17210-GFM-900 | Air Filter(Yellow) |
| 17210-KPH-C00 | Air Filter |
| 17210-KVB-T00 | Air Filter(Green) |
| 17210-KVB-900 | Air Filter(Red) |
| 17210-KCW-871 | Air Cleaner Element |
| 17210-GFM-891 | Air Cleaner(Green) |
| 17210-KRF-B40 | Air Cleaner Element |
| 17210-KWW-640 | Air Cleaner Element |
| 17210-KVR-C00 | Air Cleaner Element |
| 17210-KZR-600 | Air Cleaner Element(PCX) |
| 17210-GGC-902 | Air Filter Element |
| 17210-KZV-900 | Air Filter Element |
| 17211-GCC-000 | Air Filter Element |
| 17211-KC5-000 | Air Filter Element |
| 17211-KCS-W00 | Air Filter Element |
| 17211-KEW-900 | Air Filter(White) |
| 17211-KSB-900 | Air Filter |
| 17211-KVJ-910 | Air Filter |
| 17211-KVX-600 | Air Cleaner Element |
| 17211-KGF-900 | Air Filter(150cc) |
| 17211-KYJ-900 | Air Filter |
| 17211-KTT -C00 | Air Filter Element |
| 17211-KTT-UT1 | Air Filter |
| 17211-KYA-700 | Air Filter |
| 17213-GFC-950 | Air Filter(Yellow) |
| 17213-GFC-770 | Air Filter(Green) |
Packing:We are in a position to accept orders against customers samples specifying design, specifications and packaging requirements. 
Shipping: Within 30-45 days after deposit received
Guangzhou XY Motor Accessories Business Department. Our tenet is "quality first, credit standing paramountcy, price in reason, delivery in time". Welcome to cooperate and develop with us!
Fizy parts, Spacy Parts, CBF150, CB125ACE, CB125E, CB125I, CB125D, CG125, SCR100, SCR110, VESPA, VTC VALVE, FCC CLUTCH, BANDO DRIVE BELT, SUNDIRO HONDA MOTORCYCLE PARTS, WUYANG HONDA MOTORCYCLE PARTS, fan cover, shroud, cylinder head cover, tube clamp, cylinder head gasket, cylinder head, camshaft, valve, oil seal, rocker arm, cam chain, tensioner, cam chain guide, cylinder, cylinder gasket, right crankcase, left crankcase, oil lever gauge, flange bolt, generator, flywheel comp., stator comp., oil pump drive gear, oil pump assy., starting motor, starter motor, starter pinion, crankcase cover gasket, drive face, variator roller, weight roller set, clutch outer comp., clutch weight set, drive belt, driven pulley assy., transmission case comp., driveshaft, countershaft, countershaft gear, final gear comp., bearing, oil filter, crankshaft assy., piston, piston ring, carburetor, headlight, headlight bulb, speedometer, handle lever, switch, cable, mirror, switch, screw, nut, front brake master cylinder, washer, handle cover, plastic parts, steering stem, front fork, steering steel ball assy., front cover set, license plate, under cover, floor step, luggage box, body cover, front brake caliper, brake shoe, speedometer gear, front bark panel assy., brake arm, front wheel, rim valve, motorcycle tire, wheel axle, brake shoe set, rear wheel, seal rubber, seat catch comp., rear carrier, fuel tank, drain tube, vacuum tube, air cleaner, air element, evap canister, one way valve, fuel tube, exhaust muffler, muffler protector, brake pedal, step, kick starter arm assy., brake pedal cover, rear cushion, rear fender, reflector, front winker, lens, rear combination light, wire harness and so on.