Product Detail
| | |
| --- | --- |
| Item Name | Rear Clutch Driven Pulley Assy. |
| Model | ACTIVA |
| Class | GENUINE |
| Condition | 100% Brand New |
| Application | Honda |
| Part No. | 23010-GCC-000 |
| Production capacity | 20000 PCS/MONTH |
| MOQ | 50 PCS |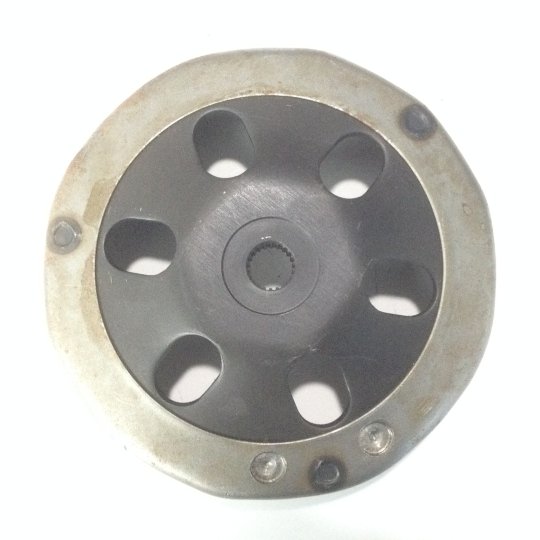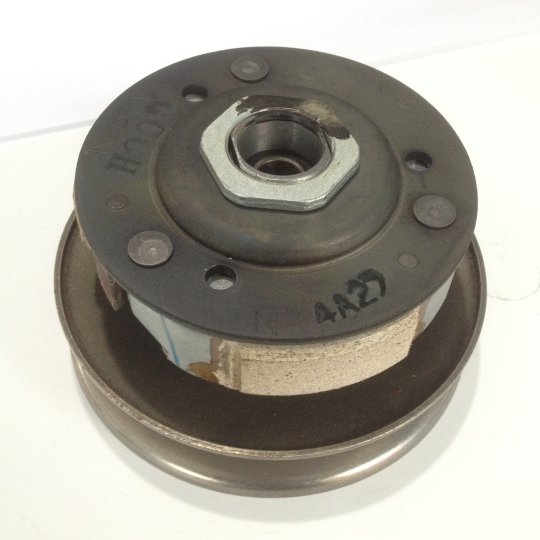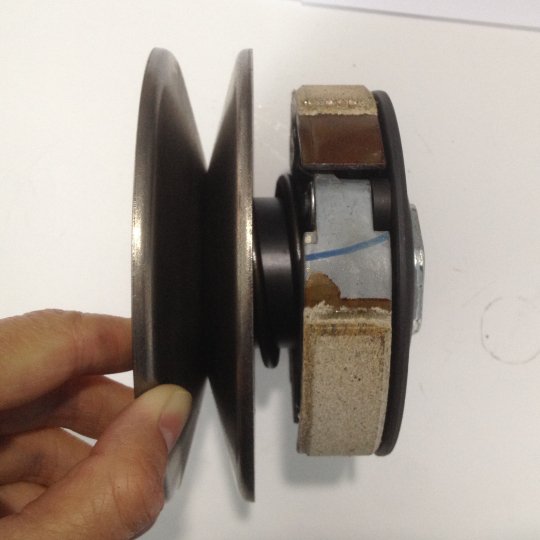 Driven Face Clutch Assembly

NO.

ITEM NAME

1

OUTER COMP., CLUTCH

2

PLATE COMP., DRIVE

3

PLATE, CLUTCH SIDE

4

SPRING, CLUTCH

5

WEIGHT SET, CLUTCH

6

RUBBER,CLUTCH DAMPER

7

FACE SET, DRIVEN

8

FACE SET, MOVABLE DRIVE

9

PIN, ROLLER GUIDE

10

ROLLER, GUIDE

11

SPRING, DRIVEN FACE

12

COLLAR, SEAL

13

COLLAR, SPRING

14

NUT, SPECIAL, 28MM

15

WASHER, 12.2*29*2.5

16

CIRCLIP,7MM

17

BEARING, RADIAL BALL, 6902U

18

BEARING, NEEDLE, 20X29X18
(SCHAEFFLER)

19

OIL SEAL, 34*39*3

20

O-RING, 38.5*2

21

O-RING, PINION CAP

22

NUT, HEX., 12MM

23

CIRCLIP, INTERNAL, 28MM

24

PULLEY ASSY DRIVEN
Payment & Shipping Terms
Minimum Order Quantity: 20 pcs
Price: Negotiated
Payment: TT
Packaging: Neutral packing or according to your requirement.
Lead time: 10~30 days after order confirmation

Our Service
1. Original Parts & OEM Parts are available for Honda motorcycle and scooter;
2. Regular supply, some parts always in stock;
3. Small quantity is OK;
4. Quality is our eyes, otherwise we will lose direction.

If you have any question, please write to us immediately so that we can do our utmost to resolve your problem

About Us
We have all kinds of motorcycle spare parts for Honda China Motorcycles & Scooters. More than 20000 parts are available, ONLY for Honda. E-catalog can be sent if necessary. If you can't see what you need, please donot hesitate to contact us, we will do our best to meet your needs.
What do we have?
Fizy parts, Spacy Parts, CBF150, CB125ACE, CB125E, CB125I, CB125D, CG125, SCR100, SCR110, VESPA, VTC VALVE, fan cover, shroud, cylinder head vover, tube clamp, cylinder head gasket, cylinder head, camshaft, valve, oil seal, rocker arm, cam chain, tensioner, cam chain guide, cylinder, cylinder gasket, right crankcase, left crankcase, oil lever gauge, flange bolt, generator, flywheel comp., stator comp., oil pump drive gear, oil pump assy., starting motor, starter motor, starter pinion, crankcase cover gasket, drive face, variator roller, weight roller set, clutch outer comp., clutch weight set, drive belt, driven pulley assy. etc.