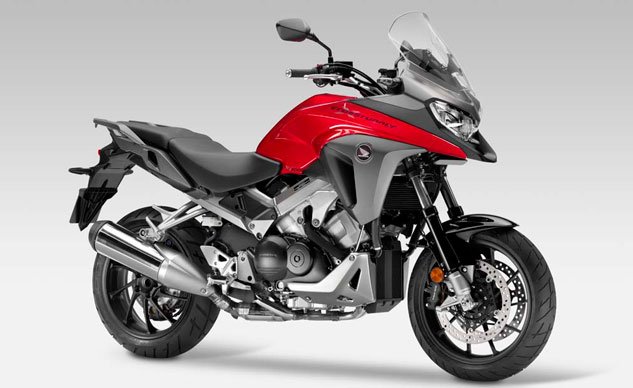 The 2015 VFR800X Cross runner is an attractive addition to the line of sporty ADV-style middleweight streetbikes produced by Honda. Two good things: It's powered by one of the most celebrated engine parts in the mid-displacement class, the 90-degree V-4 from the VFR 800, and it's based on the same basic chassis structure as the VFR800 sport-tourer.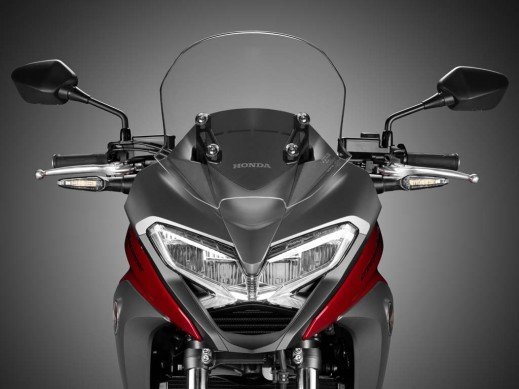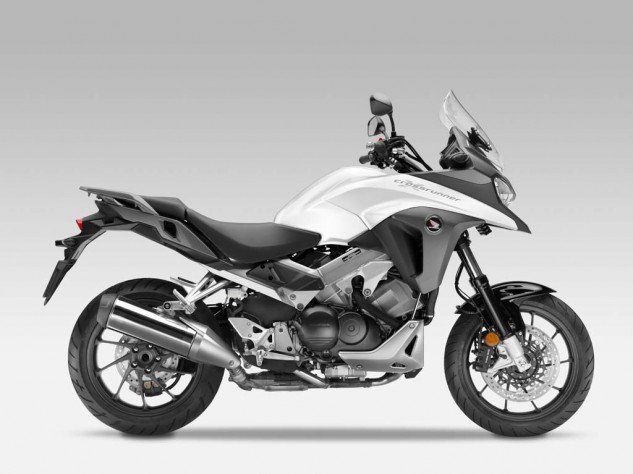 This new Honda looks lean, elegant and capable, and the highly refined power plant produces a claimed 106 horsepower and 55.3 pound-feet of torque. The engine is equipped with what Honda calls "Honda Selectable Torque Control System." In laymen's terms, it's a traction control system with two torque-delivery modes. In this sophisticated system, only two valves per cylinder operate until about 5,500 rpm, at which point the other two valves begin to operate. This makes Honda's V-4 smooth and torquey at low rpm while also is being fierce and masculine at the top. ABS is also part of the electronics suite.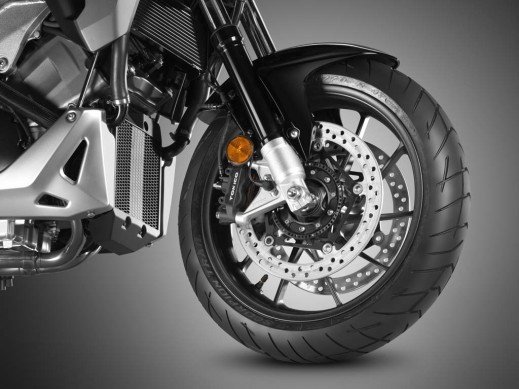 The Cross runner is also fairly compact. It has a 58.1-in. wheelbase, but it does weigh a stout 553 lb. ready to ride. It's designed for comfort and safety, with a chassis that has 26.5 degrees of steering rake and 4.1 inches of trail. Suspension travel reportedly exceeds 5.5 in. front and rear, which is good for shock-absorption capability on any surface. Seat height is a lofty 32.9 in., but there's a lower 32.1-in. saddle available.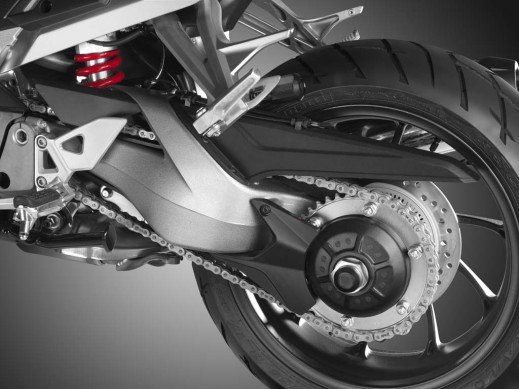 Other changes are the more aggressive riding position and the sporty new LED headlight (in fact, all lights are LED items). Comfort features include two-position height adjustments for the seat and five levels of heating for the grips.
Other features include Honda's Selectable Torque Control (HSTC) system, ABS, LED lights, self-cancelling indicators and heated grips as standard.