Reported by Response (Japanese car professional media), Improved version of Honda stylish large motorcycle cruiser "Gold Wing F6B" will be landed in the Japanese domestic market on December 5. It is with electric power steering system (Reverse system) and the newly developed exhaust system.
Honda Motorcycle Cruiser • Gold Wing F6B (Modified Version)
Gold Wing F6B coming to market is a motorcycle with more sturdy, more straightforward, more comfortable and easy to control. The motorcycle steer U-turn in a narrow space with the help of electric power steering system effetively, and achieve a driving excursion comfortably on the highway equipped with cruise control system.
A newly developed muffler used in Exhaust system produces quite shocking roar while the highest output value increased from 108ps to 118ps. Moreover, the output characteristic is provided, but ride test in level road with speed of 60km/h, the fuel consumption liter up from 21.0km/liter to 21.8km/liter.
Badge for commemorating the 40th anniversary Goldwing appeared on the market was inlaid on front cover and dashboard. In addition, the keys for the 40th anniversary also improve the high-end sense of the vehicle.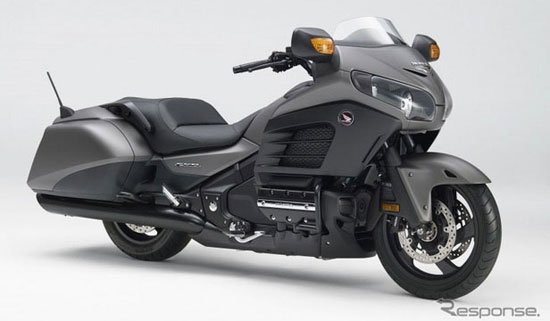 Honda Motorcycle Cruiser • Gold Wing F6B (Modified Version)
Two body colors: silver and metallic blue. Selling price is 2.214 million yen (about 120,000 yuan) in Japanese domestic market. (Pictures)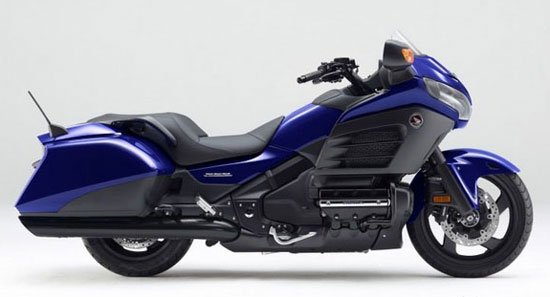 Honda Motorcycle Cruiser • Gold Wing F6B (Modified Version)