Universal Stator Comp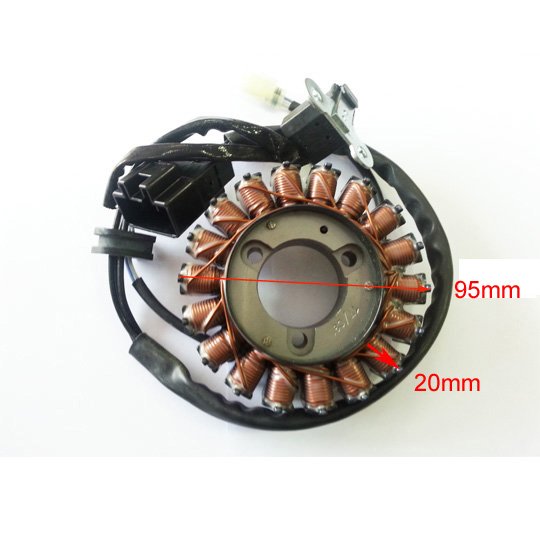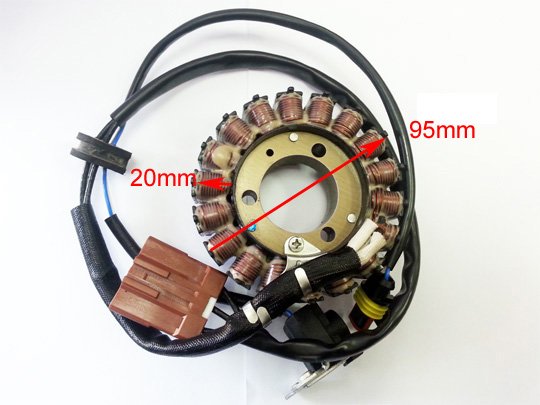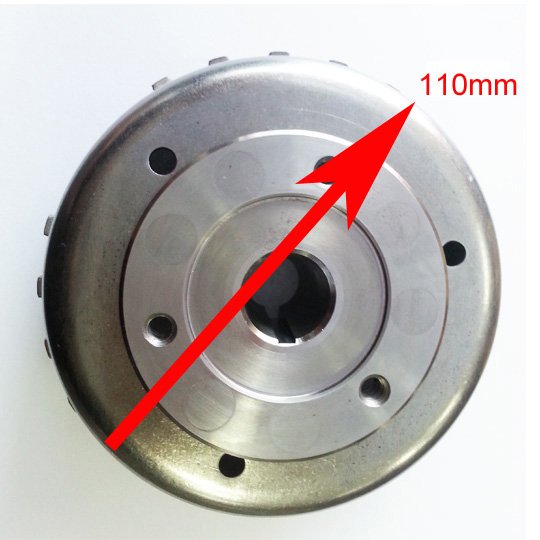 Specification
Flywheel diameter: 110 mm
Stator outer diameter: 95 mm
Around the stator diameter: 310 mm
Maximum working revolution: 1000 r.p.m.
Moment of Inertia: 36kg cm²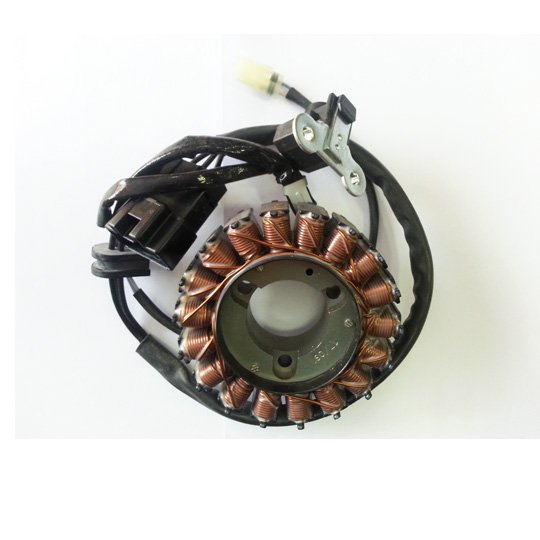 Product Details
Type: Motorcycle Stator Comp.
Grade Standard: Genuine quality product
Model No.: Honda, Ducati
Part No.: Unknow
Payment & Shipping Terms
Minimum Order Quantity: 1 piece
Price: Negotiated
Payment: TT
Packaging: Neutral packing or according to your requirement.
Lead time: 7~10 days after confirmation for stock items.
Lead time: 30 days after confirmation for order of container.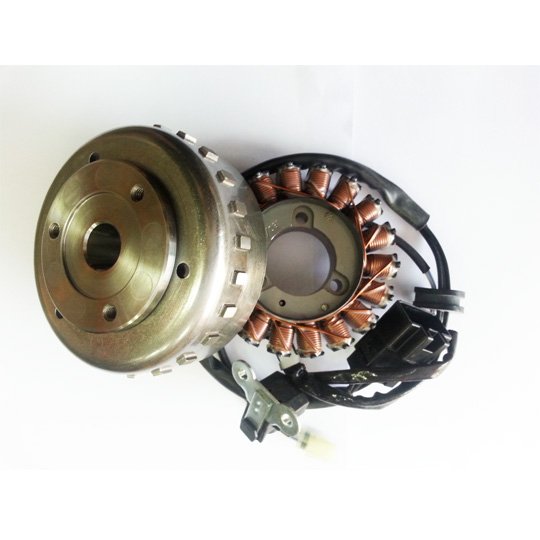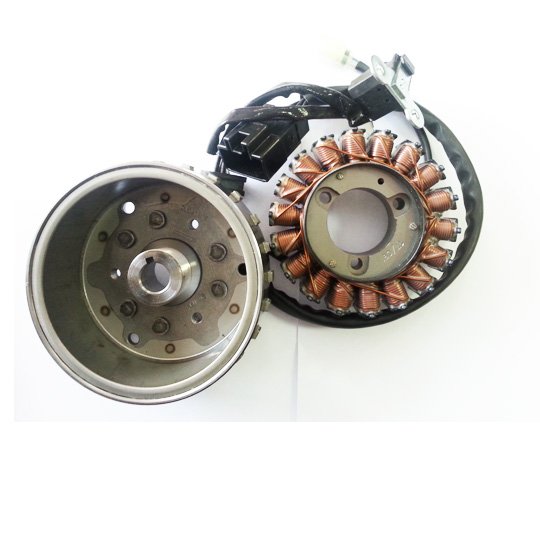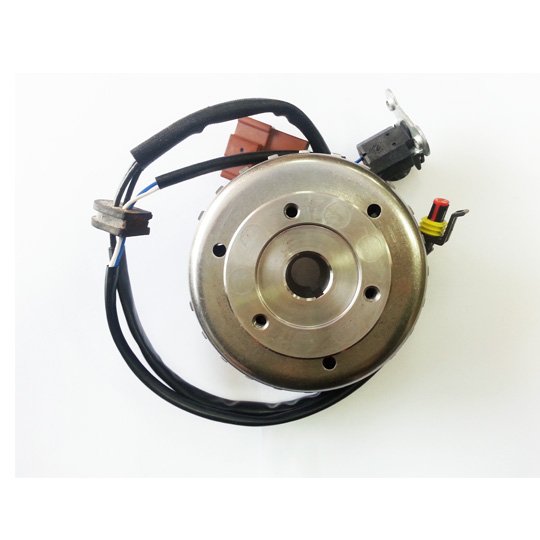 Description
The motorcycle Stator Comp. is used for Honda Motorcycle. It 's universal Stator Comp. It can apply for many motorcycle types. It also applies for Ducati motorcycle.
We are exporting Honda parts to some areas and countries like Japan,Turkey,Russia, Middle East andAfrica, and we strive to export our parts all over the world in the future.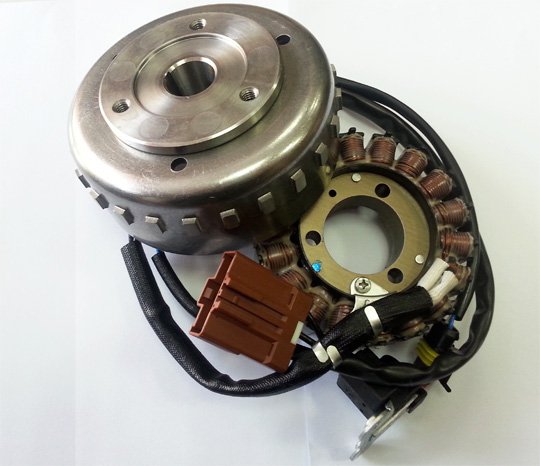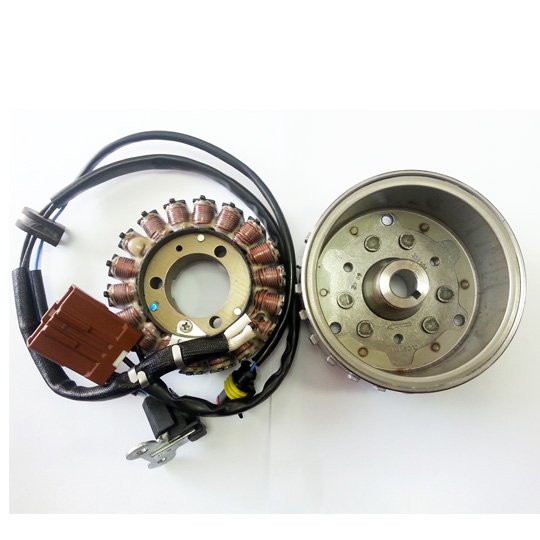 What HONDA parts we can offer:
WH100T-L
(SCR100-F1, GC1)

WH110T-2A
(@SPACY110, GGC-E00)

WH125T-6
(Cruising, KVJ700)

WH125-12

WH100T-G
(SCR100, GCC)

WH110T-3
(BREEZE, KZL930)

WH100

WH150

WH100T-K
(V-sign, GC1F)

WH110T-5
(REPSOL, KZL950)

WH100-2

WH150-2

WH110T
(SCR110, GFM)

WH125T-3A
(JOYING, KVJ)

WH125-6

WY125-S

WH110T-2
(SPACY110, GGCA)

WH125T-5
(@JOYING, KYS)

WH125-11

Note:
We are one of agents of Wuyang Honda, we are in the field of Honda Motorcycle Parts about 10 years. If you can't find Honda motorcycle parts you want on our website, please send us email so that we can try our best to search parts for you.